IOC – International Olympic committee has recently confirm the Aquatics schedule. Aquatics is one of the sports Events of Summer Olympic games 2020 which will played in July-August. All the Aquatics Schedule with it dates and timing are confirm by the XXXII Olympiads. In Aquatics Events likes of Swimming, Diving and artistic swimming will be played out.
Total 35 Swimming events to be played in the competition. As per Fixtures Swimming Events will be take place from the 25th July. Three new swimming events men's 800m freestyle, women's 1500m freestyle and 4 x 100m mixed medley are to be held for the first time in Tokyo 2020 games.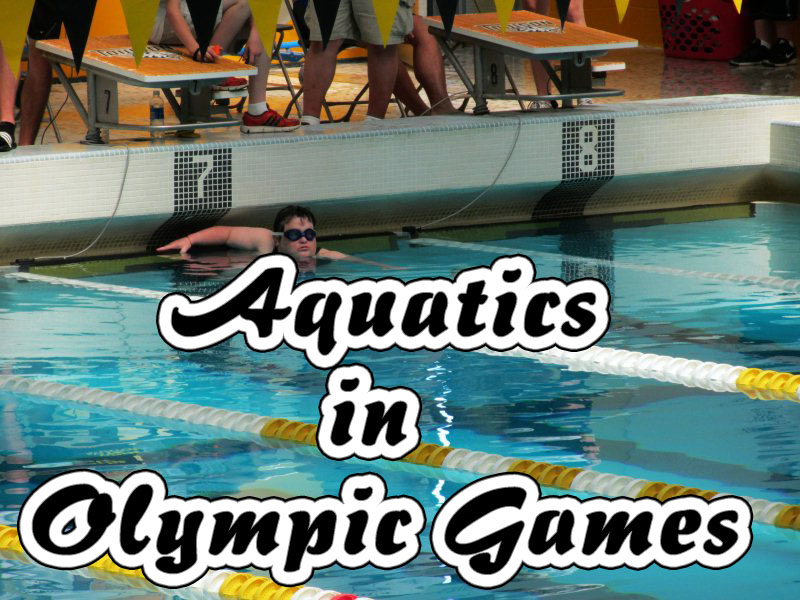 Check out below the complete schedule of Aquatics events for Tokyo Olympic games in 2020.
Aquatics Schedule for 2020 Olympic Games
SPORT
DATE
TIME
EVENTS
Swimming
25 July 2020
19:00 – 21:30
Men 400m Individual Medley
Women 100m Butterfly
Men 400m Freestyle
Women 400m Individual Medley
Men 100m Breaststroke
Women 4x100m Freestyle
26 July 2020
10:30 – 12:30
Men 400m Individual Medley Final
Women 100m Butterfly Semi-Final
Men 400m Freestyle Final
Women 400m Individual Medley Final
Men 400m Breaststroke Semi-Final
Women 4x100m Freestyle Final
19:30 – 21:30
Women 100m Backstroke
Men 200m Freestyle
Women 100m Breaststroke
Men 100m Backstroke
Women 400m Freestyle
Men 4x100m Freestyle
27 July 2020
10:30 – 12:30
Women 100m Butterfly Final
Men 200m Freestyle Semi-Final
Women 100m Breaststroke Semi-Final
Men 100m Breaststroke Final
Women 400m Freestyle Final
Men 100m Backstroke Semi-Final
Women 100m Backstroke Semi-Final
Men 4x100m Freestyle Final
19:00 – 21:30
Women 200m Freestyle
Men 200m Butterfly
Women 200m Individual Medley
Women 1500m Freestyle
28 July 2020
10:30 – 12:30
Women 200m Freestyle Semi-Final
Men 200m Freestyle Final
Women 100m Backstroke Final
Men 100m Backstroke Final
Women 100m Breaststroke Final
Men 200m Butterfly Semi-Final
Women 200m Individual Medley Semi-Final
19:00 – 21:30
Men 100m Freestyle
Women 200m Butterfly
Men 200m Breaststroke
Men 4x200m Freestyle
Men 800m Freestyle
29 July 2020
10:30 – 12:30
Men 100m Freestyle Semi-Final
Women 200m Freestyle Final
Men 200m Butterfly Final
Women 200m Butterfly Semi-Final
Men 200m Breaststroke Semi-Final
Women 200m Individual Medley Final
Women 1500m Freestyle Final
Men 4x200m Freestyle Final
19:00 – 21:30
Women 100m Freestyle
Men 200m Backstroke
Women 200m Breaststroke
Men 200m Individual Medley
Women 4x200m Freestyle
30 July 2020
10:30 – 12:30
Men 800m Freestyle Final
Men 200m Breaststroke Final
Women 100m Freestyle Semi-Final
Men 200m Backstroke Semi-Final
Women 200m Butterfly Final
Men 100m Freestyle Final
Women 200m Breaststroke Semi-Final
Men 200m Individual Medley Semi-Final
Women 4x200m Freestyle Final
19:00 – 21:30
Women 800m Freestyle
Men 100m Butterfly
Women 200m Backstroke
4x100m Medley Mix
31 July 2020
10:30 – 12:30
Women 200m Breaststroke Final
Men 200m Backstroke Final
Women 200m Backstroke Semi-Final
Men 200m Individual Medley Final
Women 100m Freestyle Final
Men 100m Butterfly Semi-Final
19:00 – 21:30
Men 50m Freestyle
Women 50m Freestyle
Men 1500m Freestyle
Women 4x100m Medley
Men 4x100m Medley
1 August 2020
10:30 – 12:30
Men 100m Butterfly Final
Women 200m Backstroke Final
Women 800m Freestyle Final
Men 50m Freestyle Semi-Final
Women 50m Freestyle Semi-Final
4x100m Medley Mix Final
2 August 2020
10:30 – 12:30
Men 50m Freestyle Final
Women 50m Freestyle Final
Men 1500m Freestyle Final
Women 4x100m Medley Final
Men 4x100m Medley Final
Diving
26 July 2020
15:00 – 16:00
Women Synchronised 3m Springboard Final
27 July 2020
15:00 – 16:00
Men Synchronised 10m Platform Final
28 July 2020
15:00 – 16:00
Women Synchronised 10m Platform Final
29 July 2020
15:00 – 16:00
Men Synchronised 3m Springboard Final
31 July 2020
15:00 – 17:30
Women 3m Springboard
1 August 2020
15:00 – 16:30
Women 3m Springboard Semi-Final
2 August 2020
15:00 – 16:30
Women 3m Springboard Final
3 August 2020
15:00 – 17:30
Men 3m Springboard
4 August 2020
10:00 – 11:30
Men 3m Springboard Semi-Final
15:00 – 16:30
Men 3m Springboard Final
5 August 2020
15:00 – 17:30
Women 10m Platform
6 August 2020
10:00 – 11:30
Women 10m Platform Semi-Final
15:00 – 16:30
Women 10m Platform Final
7 August 2020
15:00 – 17:30
Men 10m Platform
8 August 2020
10:00 – 11:30
Men 10m Platform Semi-Final
15:00 – 16:30
Men 10m Platform Final
Artistic Swimming
3 August 2020
19:30 – 21:30
Women Duet Free Routine
4 August 2020
19:30 – 21:00
Women Duet Technical Routine
5 August 2020
19:30 – 21:00
Women Duet Free Routine Final
7 August 2020
19:30 – 21:30
Women Teams Technical Routine
8 August 2020
19:30 – 21:00
Women Teams Free Routine Final