Three of the Fourty Eight matches of the ICC world cup 2019 to be host by the County Ground, Taunton. Matches of CWC 2019 to be host here on this venue are Afghanistan vs New Zealand, Australia vs Pakistan and Bangladesh vs New Zealand.
Before the World cup 2019 Matches, This County Ground only host the three ODI matches and all of them are in the world cup, One league game in 1983 and two league matches in 1999.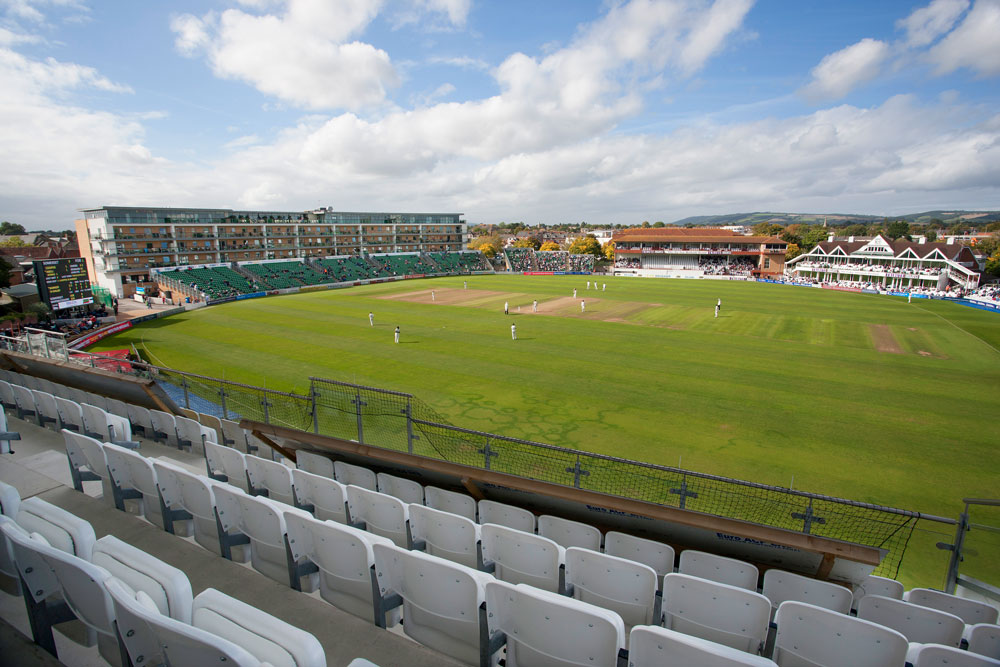 Top Batting performances at County Ground Taunton
Highest Score here at the Venue of County Ground, Taunton made by the India against Sri Lanka in 1999.
Lowtest Team total here at this ground of Sri Lanka's 216 all out against India in 1999.
Former Indian Captain Saurav Ganguly score of 183 run and that is the highest number of score by a players at this venue.
3 Century has been made here on this ground and two of the three has been scored by indian players Saurav Ganguly (183) and Rahul Dravid (145).
Also see : Old Trafford stadium world cup Matches list
Top Bowling performances at County Ground Taunton
In the List of Highest Number of wickets taken by a player on this venue two players as both Robin Singh and Vic Marks picks 5 wickets each.
Best bowling performance by a player at this ground of Robin Singh by pick 5/31 against Sri Lanka in 1999.
Top Fielding performances at County Ground Taunton
Highest number of catches by a player in this venue of Allan Lamb who took 2 catches.