Performance of AB De Villiers against KKR in IPL history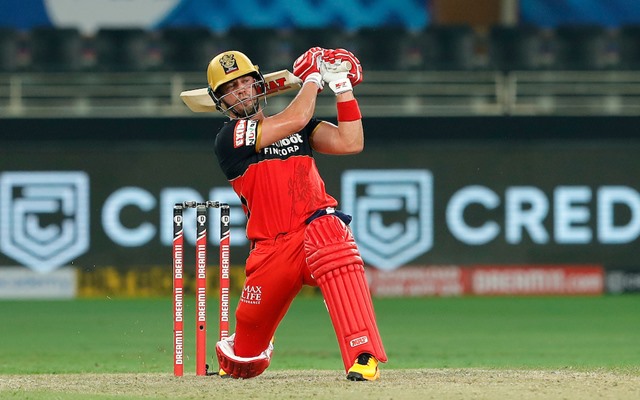 Phase-2 of the Indian Premier League of 2021 is begining from tonight on 19 September. After a few coronavirus cases emerged season was suspended but now its reschedule from today.
As per IPL 2021 Phase-2 Schedule Kolkata Knight Riders – KKR franchise face to Royal Challengers Bangalore – RCB on 20th September which will be the 31st Match of the IPL 2021. If we look at the side then from RCB, Role of AB de Villiers are very crucial.
If we seen the recent battle then in the previous encounter between this two side in the IPL 2021, De villiers scored unbeaten 76 runs so contribution in this upcoming game are also very important for the RCB side.
Check out below the AB de Villiers performance against KKR in the IPL history so far.
If we seen the IPL Stats of all Matches till date then AB de villiers scoring 511 Runs against KKR in the 22 Games. He scoring this runs with a Good strike rate of 156.27. De Villiers scoring More then 25 Sixes and 45 fours against KKR in his 511 run scores. He Complete four fifties too in that score.
AB de Villiers when on song no bowler can stop him as with his good batting style people also named him 360 degree player as he can easily stroke on all area of the ground.
After seen recent stats, he scored 13 runs in 10 balls without giving his wicket against Spinner Varun Chakravarthy while Sunil Narine trouble few occasion and send back him three times so far in the ipl history but also score 46 runs against Narine in 34 balls.