Best Apps to Watch Asia Cup Live Stream on Mobile & TV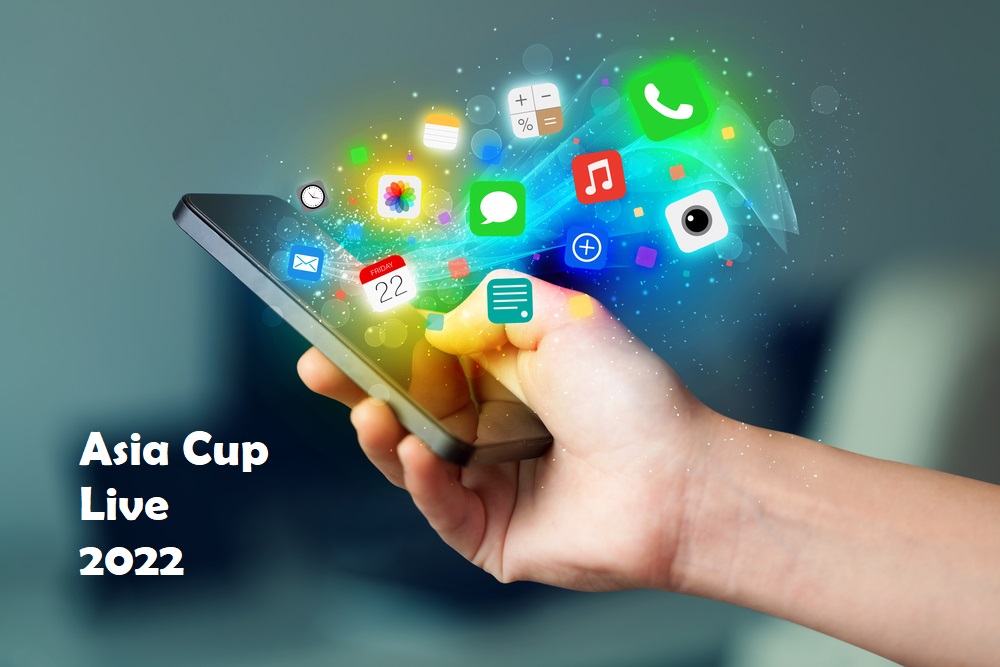 All the cricket fans are much excited for the upcoming Asia Cricket Events of Asia cup as just few hours left to kick off as its schedule to run from 27 August to 11 September 2022. Check out here below the free apps to Watch Asia Cup 2022 Live on Mobile and TV sets.
UAE Who will host the upcoming 15th edition of the asia cup tournament.
A High Voltage Game of the tournament of India vs Pakistan which to be second game of the events and its live coverage starting from the 6-00 PM Local Time on August 28. This Pakistan and India Asia Cup Match to be schedule to played at Dubai International Cricket Stadium. So Many Cricket fans are eagerly waiting and wants to know about Asia cup 2022 Matches on their Mobile device and on Television. Here we share Free Mobile Apps Guide to watch Asia Cup on Mobile and TV sets.
Best Apps to Watch Asia Cup Online
Disney+ Hotstar
Disney+ Hotstar is Official Broadcaster of Asia Cup 2022 for the India and their sub continent countries of Bangladesh, Sri Lanka, Afghanistan, Pakistan, Nepal etc. Users can watch all asia cup matches live stream on the digital platform on hotstar via apps and their website as two tiers of Premium subscription available of Monthly and Annual Plan.
Get ExpressVPN (Our Top Recommended Service)
Download and Install to any device
Connect to a server located in the India.
Go to Disney+ Hotstar .
Enjoy the Asia Cup Live from Anywhere.
Price: Hotstar Premium: ₹299/month or ₹1499/year (4 USD/month or 20 USD/year)
Hotstar VIP: ₹399/year (5.4 USD/year)
Hotstar: Turkmenistan, Uzbekistan, Denmark, Italy, the Netherlands, Norway, France, Hungary, Romania, Russia, Spain, Belarus, Cyprus, Vatican City, Georgia, Austria, Germany, India, Nepal, Sri Lanka, Maldives, Bhutan, Bangladesh, Afghanistan, Kazakhstan, Kyrgyzstan, Tajikistan, Latvia, Lithuania, Estonia, Finland, Tahiti and New Caledonia, Portugal, San Marino, Iceland, Serbia, Slovenia, Luxembourg, Monaco
If you are outside the above country then kindly follow the below video guide as with that trick you can enjoy Hotstar anywhere around the world of countries.
Tapmad
If you are residing at Pakistan then Tapmad is also a good options to Watch Asia cup live on Mobile and Television sets as Tapmad is one of the best OTT service of Pakistan and they normally offering thousands of TV shows, Programs and various sports coverage. Tapmad is not free but its available on few cents. With plan of around 7 Rupee PKR you can enjoy Tapmad for a week time.
Willow TV
All the Cricket viewers of USA can enjoy the Action pack month of August-September tournament of Asia cup Matches live on Willow TV network. Willow Tv is one of the top american sports network and best options to watch international cricket matches for the United states viewers. You can't watch Willow TV free but you need to subscribe DAZN TV, Sling TV or Fubo TV etc plan. You can get the Live score updates of the Each Asia cup Matches on this network along with Ball by ball commentary and scoreboard via willow apps.
Willow TV: Dominican Republic, Saint Vincent, Grenadines, Trinidad and Tobago, Antigua and Barbuda, Bahamas, Barbados, Belize, Canada, El Salvador, Grenada, Guatemala, Haiti, Honduras, Jamaica, Mexico, Nicaragua, Panama, Costa Rica, Cuba, Dominica, Saint Kitts and Nevis, Saint Lucia, United States
Yupp TV
YuppTV is one of the best over the top (OTT) service provider of south Asia and they broadcast the television shows, dramas, various programe along with sports events like Cricket, Tennis, Rugby, Golf, Formula 1, Football etc.
As per News YuppTV got the Exclusive digital media rights to broadcast the Asia Cup 2022 live in Australia, North America, MENA countries, Singapore, and Europe except UK.
YuppTV: Sweden, Switzerland, Tajikistan, Turkey, Turkmenistan, Ukraine, Albania, Andorra, Armenia, Austria, Azerbaijan, Belarus, Belgium, Bosnia-Herzegovina, Bulgaria, Croatia, , Kyrgyzstan, Latvia, Liechtenstein, Lithuania, Luxembourg, Macedonia, Malta, Moldova, Monaco, Cyprus, the Czech Republic, Denmark, Estonia, Finland, France, Georgia, Germany, Greece, Hungary, Iceland and Faroe Islands, Italy, Kazakhstan, Kosovo, Montenegro, the Netherlands, Norway, Poland, Portugal, Romania, Russia, San Marino and Vatican City, Serbia, Slovakia, Slovenia, Spain, and Uzbekistan.
SuperSport
Supersport one of the leading sports channel of the South Africa bags the rights for the upcoming Asia cup 2022 thus All the sub saharan africa countries can enjoy the Asia cup Cricket Matches live on Supersport network. If you are outside Kindly follow How to Watch Supersport from abroad.
Sub-Saharan Africa: Ghana, Benin, Central African Republic, Chad, Congo, Burkina Faso, Cabo Verde, Cameroon, Lesotho, Malawi, Zimbabwe, Cote d'Ivoire, Nigeria, Sao Tome and Principe, Senegal, Burundi, Guinea, Mozambique, Namibia, South Africa, Guinea-Bissau, Liberia, Comoros, Eritrea, Angola, Gabon, Kenya, Madagascar, Somalia, South Sudan, Sudan, Gambia, Equatorial Guinea, Sierra Leone, Zambia, Ethiopia, Tanzania, Uganda, Botswana, Mali, Mauritania, Niger, the Democratic Republic of, Congo, Republic of, Rwanda, Mauritius, Seychelles, and Togo.