A Brilliant Bowling All rounder of Jofra Archer named has been snapped for the England Team Kit Squad for the ICC world cup 2019. Jofra who is currently playing good cricket from the Rajasthan Royals in the Indian Premier League 2019. Recent news that He was left out from England team squad for CWC 2019. However Now sky sports has been posted a snap of Jofra archer in England team Kit for World cup tournament which begin from the 30th May. So question is arrise like will jofra archer playing for England in World cup 2019 ?
Sussex Country cricket club right arm fast bowler Archer who done good in the ongoing IPL 2019 by playing from the Rajasthan Royals. He took 11 wickets with a good economy rate of 6.76. He ignored in England team squad selection but after the drop out of Alex Hales from England team squad and this surely be good news for english fans.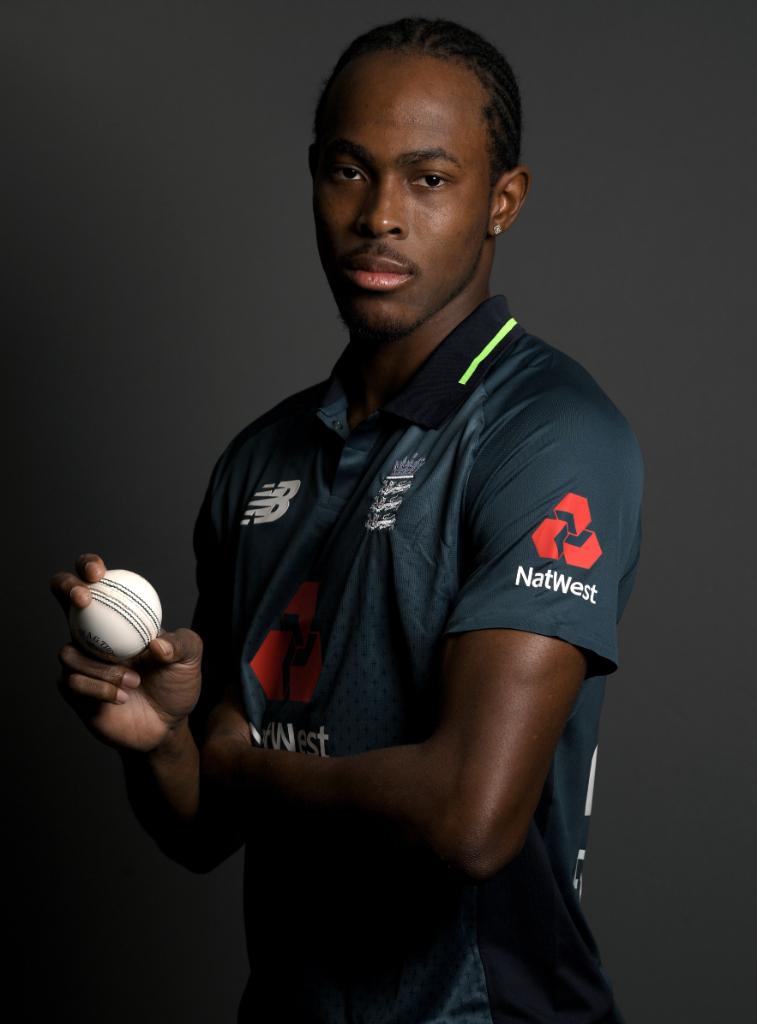 ICC world cup is begin from the 30th May and team will be playing the first game against South Africa on 30 May.
"He opened the batting for the school and would open the bowling, or come on first or second change because there were a lot of fast bowlers around at that time, talented ones," Cosens said.
"He had some good pace, even as a youngster, but at one point we had a lot of pacers so he started to bowl leg-spin – and very well too.
"When he was 15 or 16, he decided he wanted to go back to pace.
"He went back and was bigger and stronger and bowled extremely well."