Date : 21 November – 18 December 2022
Events : Fifa World cup 2022
Participating Teams : 32
Every Single Football fans are Ready for the Fifa Football World cup 2022 which to be starts from the 21 November in Qatar. This Football World cup will be a biggest Sporting Events of the Calendar year so definately everyone are looking to follow this fifa World cup 2022. All the 64 Matches of the Tournament Schedule are already confirm. You can download free below Printable Football World cup 2022 Wall chart and keep track of every single Matches of the Events as you can get the Day by day 2022 Qatar World cup Matches along with Kick off Time, Game Venue and Date with awesome color style and eye-catchy designs.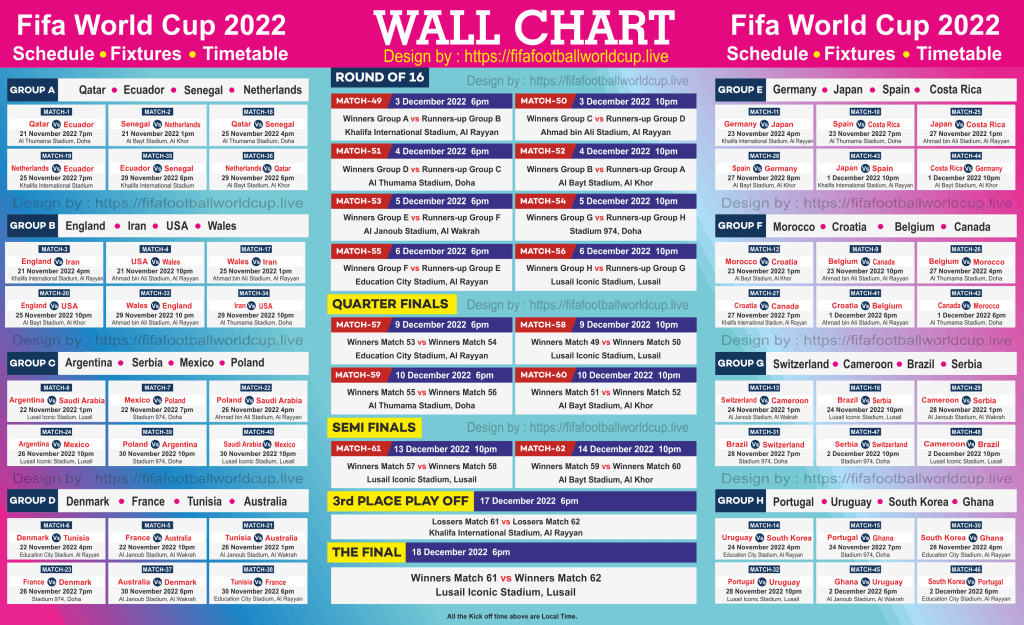 You can directly Download World cup Printable Wall chart in PDF Format from here.