2022 FIFA World Cup futures picks, odds, groups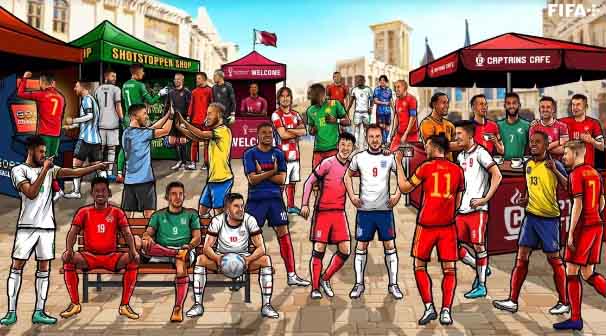 FIFA World Cup 2022 is closer than ever, and that can only mean one thing – pundits and experts are already making their futures picks! And who can blame them? After all, we are expecting one of the most exciting tournaments in history, with many national teams having strong squads and a real chance of winning it all.
Now, it's easy to see what you get from it – a lot of quality matches. But most fans are also avid gamers who love to play online game to make money. After an intense match, they prefer neosurf casino, where they can have fun and feel a new dose of excitement. This kind of online casino is perfect for betting experts and soccer fans who demand more action.
But the only way to prepare for the 2022 FIFA World Cup is to learn all there is to know about the event. In this post, we will introduce you to the basics of the forthcoming tournament!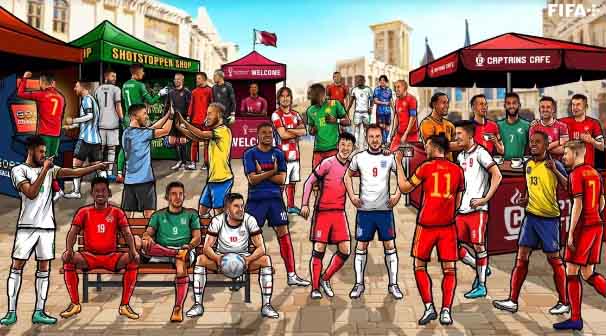 Image source: https://www.fifa.com/fifaplus/en/articles/qatar-2022-all-qualified-teams-groups-dates-match-schedule-tickets-more
The 2022 World Cup groups
The first thing we have to do is to reveal all 32 participants. The best soccer nations from all over the globe are divided into eight groups. Here they are:
Group A: Qatar, Ecuador, Senegal, Netherlands
Group B: England, Iran, USA, Wales
Group C: Argentina, Saudi Arabia, Mexico, Poland
Group D: France, Australia, Denmark, Tunisia
Group E: Spain, Costa Rica, Germany, Japan
Group F: Belgium, Canada, Morocco, Croatia
Group G: Brazil, Serbia, Switzerland, Cameroon
Group H: Portugal, Ghana, Uruguay, Korea Republic
As you can see already, most groups are pretty equal in terms of strength. The finest squads made it through FIFA World Cup qualifiers, so we are up for a treat. This is what we have been waiting for – a real fight for the trophy!
What do sportsbooks say: The odds
A typical football fan will enjoy the games for sure, but you can make them even more exciting by placing bets and gambling. The good thing is that you can find verified sites for online games at toppcasinonorge.com – lots of players trust this resource and consider it to be highly reliable. We did our homework to analyze the odds coming from multiple sportsbooks, and this is what we discovered:
Brazil +410
France +580
Argentina +610
Spain +690
England +850
Germany +950
Belgium +1000
Netherlands +1100
Portugal +1250
Denmark +2600
Croatia +4000
Uruguay +4500
Senegal +7000
Switzerland +8000
Mexico +9000
USA +11000
Poland +11000
Serbia +11000
Wales +11000
Ghana +14000
Ecuador +16000
Morocco +21000
Cameroon +24000
Canada +27000
Japan +27000
Qatar +27000
South Korea +27000
Tunisia +31000
Australia +45000
Costa Rica +55000
Iran +55000
Saudi Arabia +60000
It is clear that a few teams with excellent reputations are considered to be heavy favorites, while pretty much no one believes weaker teams could surprise us and win the trophy. It is always like this before a World Cup – some teams are underestimated, and they go on to have a great tournament. Who will it be in 2022? We will have to wait and see!
FIFA World Cup futures picks
Now that we know the odds, it is time to do some old-school analyses. After all, no one can stop us from making judgments and predictions! Let's take a look at some of the strongest teams that will show up in Qatar.
1. Brazil
A five-time World Cup winner has to be on this list. Even though they had a disappointing showing in 2018, Neymar and the company will be eager to bounce back and prove their worth. The question is – can they do it? We think that they have what it takes, and their +410 odds reflect that belief.
2. France
The reigning world champions simply cannot be omitted. They have an excellent squad that is only getting better with time. Not to mention their experience – most of these players were a part of the 2018 World Cup-winning team, so they know what it takes to go all the way. The +580 odds don't seem fair at all, so this is our favorite pick.
3. Argentina
Even though they haven't won the World Cup since 1986, Argentina is always a team to be reckoned with. They have one of the best players in the world right now – Lionel Messi – and he will stop at nothing to finally get his hands on the trophy. The +610 odds are rather attractive, so this might be a good pick for you.
4. Spain
The team with so much talent and potential always seems to disappoint us. They had a great showing in 2010, but since then they haven't really done anything significant. That being said, we think that this might be their chance to shine again. The +690 odds are nothing to scoff at, so keep an eye on Spain.
5. Croatia
The country with barely four million people proved everyone wrong in 2018 when they made it to the World Cup final. They lost to France in the end, but that doesn't change the fact that they are a force to be reckoned with. The +4000 odds are incredible for such a top-notch team, so Croatia is definitely worth your attention.
The bottom line
The 2022 World Cup is starting soon, so all of you pundits out there better be ready for 64 exciting matches. As you can see, there are plenty of teams that have what it takes to win this year's World Cup. It is going to be an incredibly special tournament for sure, and we can't wait to see who comes out on top! Stay tuned for more updates!
AUTHOR BIO
Mila Roy is a betting expert and a Content Strategist at Gamblizard. She can't wait for the World Cup to begin, which is why she keeps writing so passionately about the tournament. When not talking about football, Mila is probably our swimming, surfing, or hiking.